Who We Are:
Corporate Overview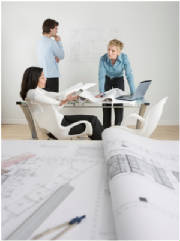 Performance Link Technologies, Inc. is a leader in the design and implementation of Information Transport and Distributed Audio and Video Systems. Founded in 2004, the company's rapid success was achieved by providing clients with innovative and economical solutions that consistently exceed expectations. Performance Link Technologies, Inc employs skilled tradesmen and talented managers. Each client engagement begins with professional proposals, is carried out by highly skilled professionals, and is completed with detailed documentation packages. PLT empowers its staff to work directly with key members of the project team to ensure the end product will fulfill the client's needs. We believe our ability to establish and maintain open lines of communication with all stakeholders is paramount. It is this philosophy, along with our methodology that accounts for a high volume of repeat business on a local and national level. PLT believes in developing long-lasting customer relationships and provides clients with a level of service that is unparalleled in the industry. Quality, craftsmanship, and professionalism are core elements that earn the company its distinguished reputation. Performance Link Technologies, Inc.,
links people and technology
to provide companies with advanced Information Transport System Designs for voice, data, video, paging, access control, cctv and wireless strategies.

What We Are All About:
Our Vision and Values
Our vision is to provide customers success though design excellence, craftsmanship, professionalism and an unmatched level of service.
We achieve this success by staying true to our core values:
Teamwork - At the core of every organization are people. We believe people working together for a common goal with mutual respect, self-discipline and initiative can achieve great things.
Integrity - We believe in doing what is right for our clients, our partners and our project teams. We deal with our clients, partners and team members in an open and honest manner in all situations.
Professional Excellence – We pride ourselves on our ability to conduct business in a manner that exceeds our clients' expectations of professionalism.
Commitment to Customer Satisfaction - We strive to provide our clients with the best service in the industry. We value our clients and we strive to exceed their expectations. This is apparent in all our client interactions.
Industry Knowledge - It is though education and practice that we have gained our installation reputation. We believe that only through continuing education and training that we will be able to achieve our goal to provide the best designed and installed systems in the industry.